For Those Who Love To Rock (We Salute You!)
As we wrap up yet another amazing week of shows and improvements to our venue, lets look back at what's been done and how its been received by the community and maybe a smattering of what's next!
VENUE UPDATESWEEK IN REVIEW
Wow! It feels like it's been forever since we made the decision to rebrand and launch under the new name Spirits Music Hall and feedback has been overwhelmingly positive!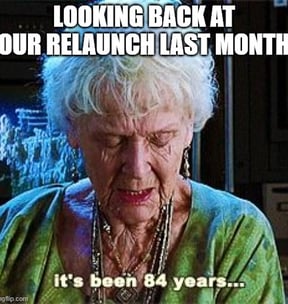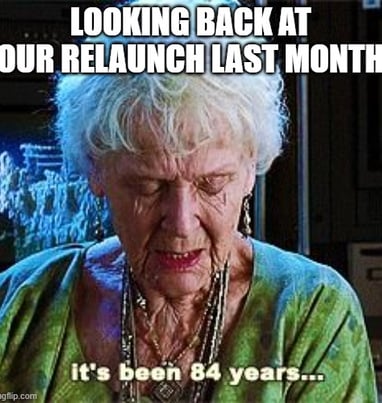 (see our initial blog post about the relaunch here).
Not gonna lie -- It's been a huge undertaking -- but we didn't just change a name and moved on; no-no. This was a true to form re-launch, aiming to metamorphosize from our initial concept into something bigger and more attuned to the whole spirit of live music and entertainment... Something more focused on you, the Fans, and the artists who deliver amazing experiences to you so you can leave the real world at the door and lose yourself in a great night! We changed not only the name, but also HOW we do things and the systems we use to bring you amazing shows and great experiences at the bar. This re-launch was aimed to bring MORE EVERYTHING to you, our guests. This venue will never be about the individuals running the show, and how much fame and glory we might get by running a venue or rubbing elbows with bands -- heck we don't even have our faces all over the website. It's about you: the fans, the bands and the music that makes it all worth the work involved in running Spirits Music Hall. So lets take a peek back and then to the future and digest some of what's up with Spirits Music Hall!

YOU'RE SELL OUTS - And we love it!
Holy smokes -- You guys ROCK. And it shows! We've had more sold out shows since we re-launched than ever! From Still They Ride, Judgement Day & Motley Crued to Live Wire & High N Dry, you've packed yourselves into our hall and rocked out!! We hate turning people away, but it's such a great thing for the bands to see a packed house and the energy is ridiculous! It's been a pleasure of ours to see you all have a great time with great music and we THANK YOU from the bottom of our hearts for letting us connect you with top notch entertainment! It's our only goal!

MENUES, LOYALTY & GOING MOBILE
Ok. We have to chat... It's 2022, and we know that while many people have embraced the move to digital, there are still quite a few of us out there who are a bit behind the times and reluctant to take the leap into the digital world (We're looking at you, Craig). But we're here to help you out by giving you the ability to do things from your chair and skip the bar lines! When we switched from Square to Toast points of sale, we leveled up quite a bit and can offer you some cool features that we think you will enjoy -- but we will be ironing out kinks as we go, so be gentle!
We've Changed our Menu: We're changing our menu and adding some delicious new recipes once our mixologists are done in the lab! For now, we've simplified the menu options and re-introduced some of the more standard names you're already used to. If you see a drink special, it may just be our team testing some new recipes, so give us your feedback!!

Spirits Rewards are HERE!: If you've paid a tab or a check in the past week, AND signed up to earn Spirit Points when you did, you've been earning points and can probably ALREADY use them to get a couple bucks off your next tab. We truly feel a responsibility to give back to you when you spend your time and money with us having a great time. You earn 1 point for every $1 you spend. You spend 25 points to take $2 off your bill. Its that simple. Let us pay you back from spending your time at with us!

Order & Pay at the table: Now you can order your drinks at the table at Spirits! If you see a Order & Pay QR code on your table, simply scan it and look through our menu to place an order! Once you're ready to settle up, you can use your mobile to pay, and even split the check and move items around between your table party.

Our Staff went Mobile, Too!: When the bar is not hammered with lines of thirsty guests, you may see our bartenders come out from behind the bar more often! We've got handheld systems that can let us come to you to order drinks or close your tab.
The Sound, Oh My!
Wow. After a couple weekends pushing waves through this PA, we can certainly say we are impressed! And the feedback from the fans is that you are too!! We've got a TON more head room to massage the sound mix into the right shapes to be the best possible experience you can have in front of a band in our house! That means its not only loud, but clear and enjoyable!! We hope you enjoy the experience as much as we have enjoyed dialing it in. And with our skillful sound engineers behind the Midas M32 sound board, like a fine wine, it's getting better as it ages and gets more and more tuned in.
If you have not been back since the rebranding, for whatever reason you may have, you've got to hear this for yourself. Words just don't do it justice, and it's nothing like you've experienced here before.
Is there a Gorilla in the room? We don't know, We're too focused on you!
Look, we know & you know there's been a ton of change in the season. Some support it, some don't. Some know the whole story, 99.99% don't and never will and may stand resolutely on their perspective, and that's OK. Many people can see different things from the same scenery depending on their perspective. We respect that, and support your decisions to vote with your patronage. We also support our friends in their missions to continue to help people in need through connecting people with music - how could we not when we built this venue under that same principle! Paths may diverge in how we get there, but we stand in support of any business or people who care for the community and helping people.

We believe, and have been proven correct by the fans, that you fell in love with the music, the bands, the events & the connections you make while you are here, and that its not about us, the owners, that makes this venue special. We never set out to build a pedestal for the few -- We set out to build a full featured venue with a tavern feel where we can showcase exciting artists and where Northern Colorado can experience great events and delicious locally distilled beverages. If you support the venue because we bring great events to you while supporting our local communities and economy, we want you to be a part of our story! If you're not there yet, that's OK too - We'll keep the beer cold for you when you're ready to come back around.
So What's Coming NEXT!?
Well, we've made a ton of changes on the front end and the back end and we're going to work on stabilizing and becoming experts at what we've put into place so we can keep doing our best to make you have a great time! We have the rest of the year pretty booked out and are working on publishing those events so you can get in early! In addition, we ARE ALREADY PLANNING SOME GREAT EVENTS for the end of the year that we think you are going to flip over. As a socially responsible business, we will always work to give back to the community while we execute on our mission. So you can bet that while you're getting your sock rocked off, there will be a great cause that will benefit. Keep your ears and eyes peeled for leaks and announcements on this as we develop the event...
Spoiler: Save up a couple extra days of vacation for the end of the year.
THANK YOU!!
We're going to keep saying it!! You humble us with your support and love of live music and events and it is our honor and pleasure to serve you what you love.